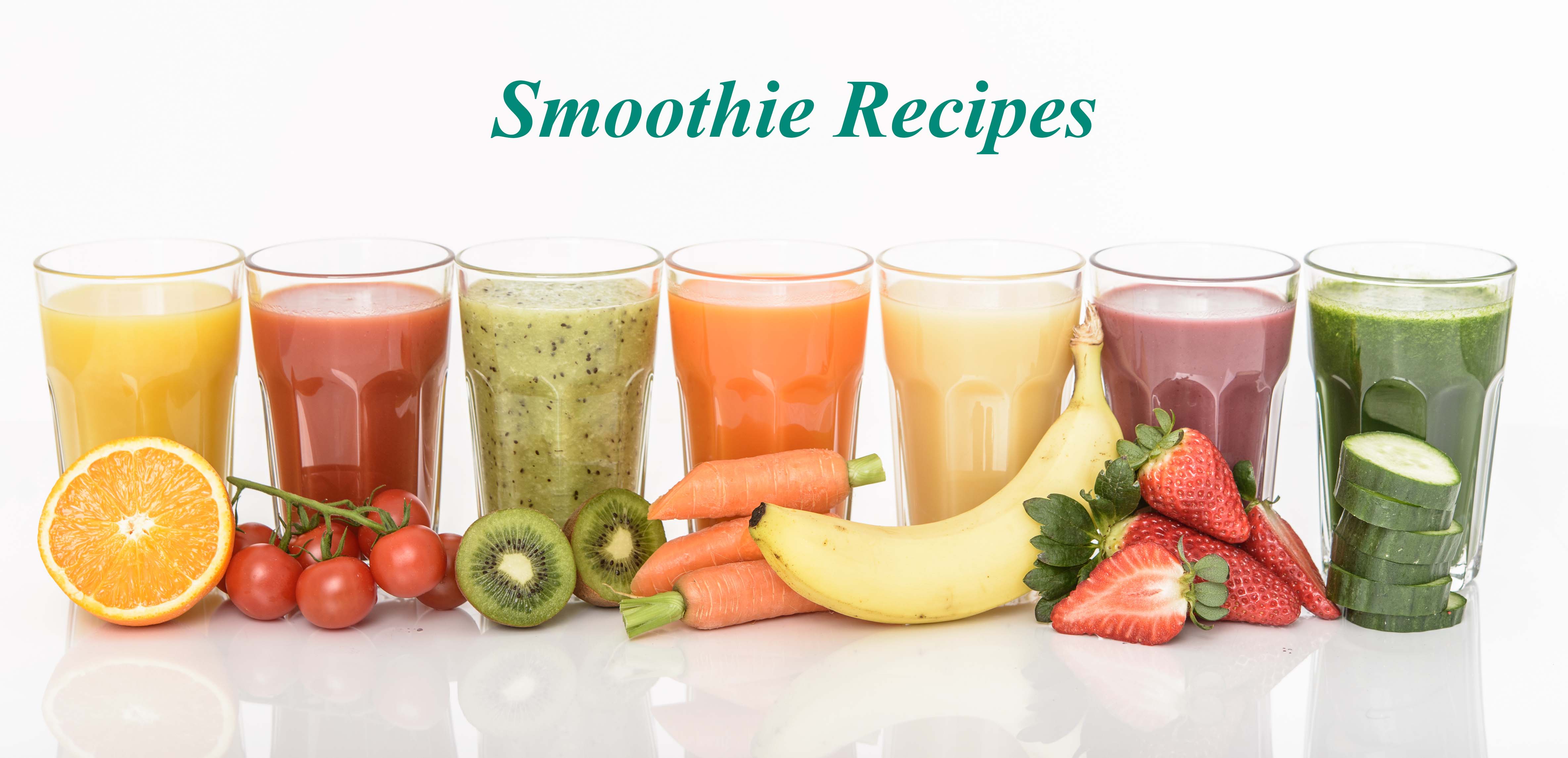 Strawberry-Orange Smoothie
1 oranges (peeled, sectioned, and seeds removed)

1/2 coconut milk

1/2 strawberries

1/4 kale or other green, optional

2 tbsp. powdered protein

1 oz cal/mag
Blend and enjoy!
Banana-Ginger Smoothie
1 banana, sliced
¾ c (6 oz) vanilla Greek yogurt
1 Tbsp raw honey
½ tsp freshly grated ginger
1 oz Relax
Blend and enjoy!
Berry Smoothie
1/2 c frozen unsweetened raspberries
1/2 c chilled unsweetened almond or rice milk
1/4 c frozen pitted unsweetened cherries
1 Tbsp honey
1 tsp finely grated fresh ginger
1/2 tsp ground flaxseed
1 tsp fresh lemon juice
1oz Morning Blend
Blend and enjoy!
Pineapple Smoothie
3/4 c Greek yogurt
6 ice cubes
1 c fresh pineapple chunks
1/2 tsp Chromium
Blend and enjoy!
Peach Smoothie
1 c almond milk
2 Tbsp Greek yogurt
½ c frozen peaches
½ c strawberries
1/2 tsp fresh ginger
2 tsp protein powder
3 ice cubes
1 oz Zinc